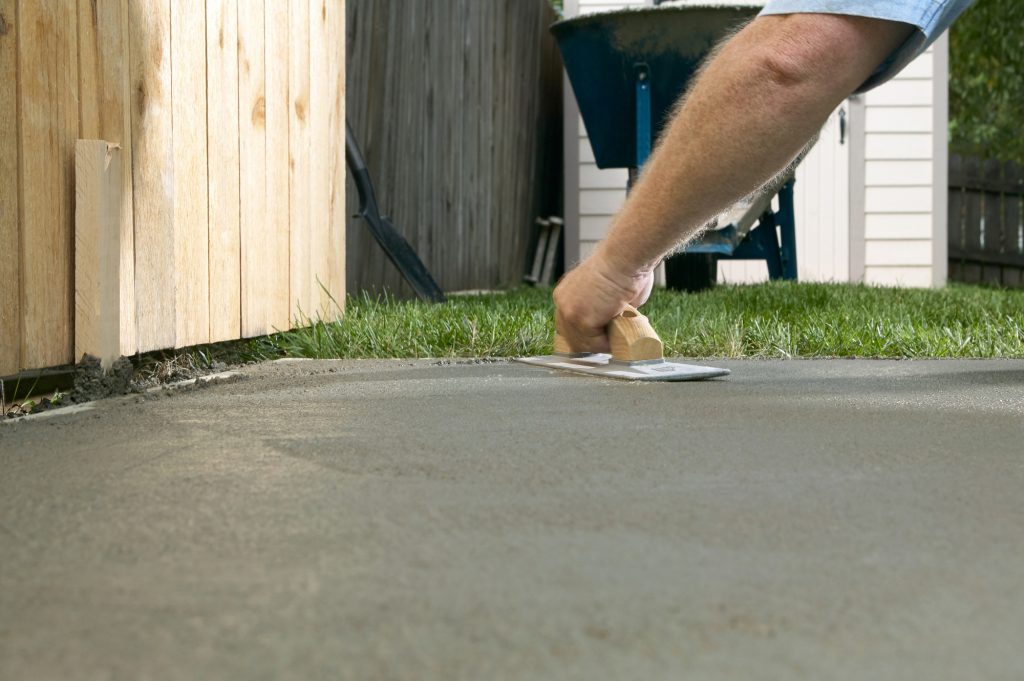 Fasteners are hardware that mechanically holds two or more objects together non-permanently. They include self-drilling screws, nuts, washers, and bolts.
If you're in the construction industry, more likely than not, you'll end up needing to complete a project that involves fastening bricks, wood, blocks, or concrete. Fasteners are part of almost every construction project.
They're key to many home projects as well, so it's important to understand the different types and requirements necessary for specific fastening jobs.
Read on to learn how the right fasteners play a vital part in your Do-It-Yourself (DIY) projects.
Concrete Projects
Improving your driveway or patio yourself can be a great way to save money and increase the value of your home, but only if done correctly. If your patio is made entirely, or even partly, of concrete, care must be taken when drilling. A hammer drill is recommended to ensure the hole has adequate tolerance.
Whether you're looking to insert deck roofing or place a permanent bench in the driveway near your garden, make sure you don't drill to close to the concrete edge. Doing so can cause the concrete to crack. Once you've drilled a hole, select the appropriate anchor for fastening. Lightweight anchors work well for smaller jobs, while weight-bearing projects need masonry anchors, such as sleeve or wedge anchors, wedge blots, zamac, and tapcons.
Wood Projects
If you're a woodwork fanatic or a budding furniture maker, it's important to know the best ways of drilling wood to place fasteners properly.
Make certain you're working with wood screws and understand the different types of heads and what they're used for. For instance, flat head screws are perfect for hinges, since they're flush with the surface when used properly.
Brick Projects
Whether you're interested in mounting a bookshelf on your exposed brick wall or simply want to hang up some pictures of the family, you need to make sure that you never drill into a brick wall.
Fasteners must always be placed into the mortar holding the bricks together instead of directly on the brick. This step will prevent cracking and crumbling. Additionally, it's best to use plastic fasteners for these projects, since they tend to expand less than their metal counterparts and won't crack the brick when they expand due to temperature changes.
Extra Tips
When using fasteners in any DIY construction project, it's smart to drill about one-quarter of an inch deeper into the material than the length of the screw. This process allows for some expansion due to temperature changes without compromising your project.
Another tip is to make sure your project is progressing most efficiently. Concrete screws are the easiest to use. You screw them in, and you're done. If you make a mistake, drill another hole for the screw to fit snug.
Fastening- Wrapping Up
DIY construction projects can be a great way to improve the value of your home while not breaking the bank. Understanding the proper use of different fastening systems can prevent disasters from happening and will make your projects go smoothly.
If you're interested in quality fasteners, we're the perfect company for you. Since 1982, we've been offering the highest quality specialty fasteners, anchors, accessories, and power tools for commercial and DIY jobs.
Automated Fastening Systems has been in the business of high-quality tools and fasteners since 1982. We stock a wide variety of specialty fasteners, anchors, power tools and accessories for commercial as well as residential construction. Our years of experience and our highly trained sales staff help us to determine the proper tool or fastener for your job.